Cobalt is primarily used as the metal, in the preparation of magnetic, wear-resistant and high-strength alloys. Its compounds cobalt silicate and cobalt aluminate (CoAl2O4, cobalt blue) give a distinctive deep blue color to glass, smalt, ceramics, inks, paints and varnishes. Cobalt occurs naturally as only one stable isotope, cobalt-59. Cobalt-60 is a commercially important radioisotope, used as a radioactive tracer and for the production of high intensity gamma rays. Cobalt is the active center of coenzymes called cobalamins, the most common example of which is vitamin B12. As such it is an essential trace dietary mineral for all animals. Cobalt in inorganic form is also an active nutrient for bacteria, algae and fungi.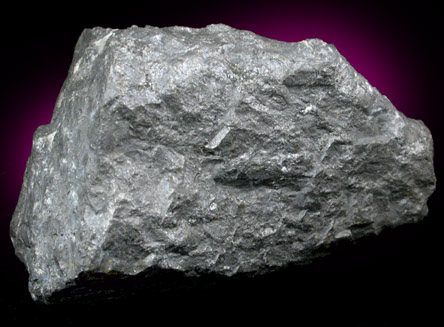 Cobaltite - CoAsS- from Cobalt District, Ontario, Canada
Cobalt price: 12 months
Link to cobalt supply and demand:
Rank

Country

World Mine Production, By Country (Metric tons, cobalt content) in 2009

1

Congo, The Democratic Republic Of The

35,500

2

Russian Federation

6,100

3

China

6,000

4

Zambia

5,000

5

Australia

4,630

6

Canada

4,072

7

Cuba

3,500

8

Morocco

1,600

9

Philippines

1,500

10

Brazil

1,200

11

Indonesia

1,200

12

New Caledonia

1,000

13

South Africa

610

14

Botswana

335

15

Zimbabwe

74

16

Finland

27
Year of Estimate: 2009
Annual market demand for cobalt was 60,000t in 2007 of which 45,000t was "fresh demand". The market recycled a portion of the metal supply every year.
Most of the world's cobalt is produced as a by-product or co-product of nickel and copper ores. In the

DRC

and in

Zambia

, cobalt is a significant co-product of stratiform, sediment-hosted copper-cobalt ores. The largest single source of cobalt lies within the stratiform copper deposits of the Central African Copperbelt in Zambia and the DRC. This mineralized belt of numerous deposits combining approximately 5,4 billion tons, is approximately 480 km long and between 32 and 48 km wide.
Minerals containing cobalt were used by to the early civilizations of Egypt and Mesopotamia for colouring glass deep blue. Modern day uses are as an alloy with iron, nickel and other metals to produce corrosion and wear resistant products used in high temperature applications such as jet engines and gas turbine engines. Cobalt based alloys are also used in high abrasion resistant steels. Cobalt oxide is still an important additive in paint, glass and ceramics, which gives them a brilliant and permanent blue colour.
At present, the largest consumer of cobalt is Asia at 44%, followed by Europe and North America at 30% and 26% respectively.
Clear and cobalt blue cut crystal Russian Empire vase on a white marble base.
Cobalt exploration and mining in Africa
Click

HERE

for an overview (Mbendi)
Africa produces 42% of the world's cobalt. Cobalt is produced primarily from the Zambian/DRC Copperbelt along with copper and as a by-product of the Bushveld Platinum mines in South Africa.
Chambishi Metals plc

(a joint venture of International Metals Resources and the Beni Stein Group Resources) is the largest cobalt producer in

Zambia

with a forecasted production of 4 000 t of cobalt for 2007. It produced about 3 400 t in 2006. Chambishi expects to raise output to 5 000 t/y in 2010 from 3 000 t/y now by buying extra raw material, a senior company official said in September, 2007. The company would raise cobalt output to 4 000 t/y after Zambia's new Mulyashi copper mine comes on stream in the first quarter of 2008.
Caledonia will supply a minimum of 21 000 t of cobalt metal equivalent, in the form of cobalt hydroxide, from the Nama projecty over a six-year period.

The company is planning to start producing from the openpit mine earlyin 2009, and expects output to average 10 000 t/y of cobalt metal.

The offtake deal announced in January, 2008, specifies that the price will be based on the published monthly average for 99,3% cobalt from the London Metal Exchange, and contains a guaranteed 'take or pay' minimum cobalt price of $12/lb of cobalt metal. The spot price for cobalt at that stage was $44/lb.
Central African Mining and Exploration Company plc (CAMEC) plans to re-start production at what it says is the world's largest cobalt deposit, Mukondo in the

DRC

, with its joint venture partner Prairie International at the beginning of 2008 to supply the market with 6,000t of cobalt in 2008. The Mukondo deposit contains 350,000 t of cobalt, of which 250,000 t would be recovered over a period of 15 years.