Iron is the most widely used of all the metals, accounting for 95% of worldwide metal production. Its low cost and high strength make it indispensable in engineering applications such as the construction of machinery and machine tools, automobiles, the hulls of large ships, and structural components for buildings.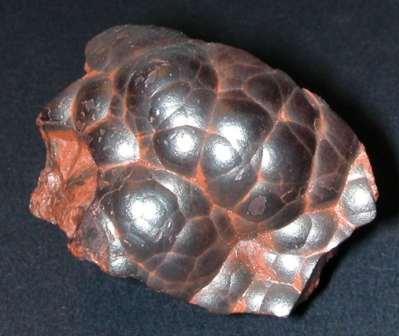 Source:
stoneplus.cst.cmich.edu
Iron Ore News
Iron Ore market basics
F
rom 2000 to 2014, China's share of global
iron ore consumption went to 43 percent from 16 p
ercent.
In 2015 the world's biggest iron ore producers — Rio Tinto, BHP Billiton and Vale — continued to produce huge quantities of ore even as prices dropped 70 percent to $57 a ton, from $189 in February 2011. The companies believe they can squeeze out less- efficient producers, such as those in India, that may lack staying power.
Iron ore pellets price
Rank

Country

World Production, By Country (Thousand metric tons) in 2009

1

China

880,000

2

Australia

394,000

3

Brazil

300,000

4

India

245,000

5

Russian Federation

92,000

6

Ukraine

66,476

7

South Africa

55,313.05

8

Iran, Islamic Republic Of

33,000

9

Canada

31,700

10

United States

26,696

11

Kazakhstan

22,289.9

12

Sweden

17,700

13

Venezuela

14,900

14

Mexico

11,600

15

Mauritania

10,400

16

Chile

8,242

17

Peru

6,698

18

Korea, Democratic People's Republic Of

5,000

19

Turkey

4,000

20

Bosnia and Herzegovina

2,600

21

Algeria

2,000

22

New Zealand

2,000

23

Egypt

1,800

24

Thailand

1,700

25

Austria

1,500

26

Greece

1,500

27

Viet Nam

1,000

28

Mongolia

1,000

29

Malaysia

950

30

Norway

710.82

31

Colombia

500

32

Slovakia

390

33

Korea, Republic Of

360

34

Germany

350

35

Pakistan

270

36

Tunisia

110

37

Indonesia

63

38

Nigeria

50

39

Portugal

14

40

Morocco

9.5

41

Guatemala

5.46
Year of Estimate: 2009
World Iron Ore Production

Legend
Iron production (thousands of tonnes):
Source:
http://commons.wikimedia.org/wiki/File:World-Iron-Map.png
World Production of Iron Ore (In million tonnes)

Source : World Mineral Production. 1999-2003



The majori
ty of Africa's iron ore reserves are found in the West African iron ore belt C
onsiderable high-­‐grade deposits being located in and around Guinea, Liberia, Gabon,
Mauritania, Nigeria, Sierra Leone, Republic of Congo, Cameroon and Côte d'Ivoire
Exxaro puts Republic of Congo on iron-ore map with R3bn takeover bid
Published: 11th January 2012
JOHANNESBURG (miningweekly.com) – South Africa's black-controlled diversified mining company Exxaro Resources is putting the Republic of Congo (RoC) on the map as a new African iron-ore development frontier with its R3-billion (A$338-million) cash takeover offer of African Iron.
Exxaro CEO Sipho Nkosi said in a media teleconference that the company had been well received by top RoC politicians and that he had also taken advantage of the visit of the RoC president to South Africa for the recent African National Congress centenary celebrations to hold discussions on Exxaro's proposed investment, which would be continued during the company's proposed visit to RoC in February.
Exxaro finance director Wim de Klerk described RoC as an "attractive platform for iron-ore growth" and said that the company had an "appropriate" hurdle rate that took into account both country and associated risk.
Exxaro GM Ernst Venter said London-listed Xstrata and ASX-listed Equatorial Resources had also moved into the RoC, where there was the potential for large capital investment that required both central and local government collaboration.
While Exxaro had not held takeover discussions with Equatorial Resources, African Iron's 20% shareholder, it had already entered into a 19.99% pre-bid share-purchase agreement with African Iron's largest shareholder, ASX-listed Cape Lambert.
Venter said that the norm in the RoC was for the central government to be given 10% of the shares in a project free of charge as a "free carry", which had been included in Exxaro's value calculation.
Xstrata's Zanaga iron-ore project was situated 350 km from the railway line compared with the 2 km distance of the Mayoko project that Exxaro would acquire.
The rail line, which Venter described as being "in extremely good condition" apart from a few areas where upgrading would be necessary, was currently used several times a week to transport passengers.
The Pointe-Noire port, though currently a container port, was a deep-water port whose northern aspect was earmarked for development as a bulk terminal.
Venter said that following a thorough due diligence, the Exxaro executive committee was "quite comfortable" doing business in RoC and saw itself as being competitively placed to use existing rail and port infrastructure.
He noted that African Iron's 120-million ton Mayoko project was RoC's most advanced iron-ore project and that the acquisition would initially bring into the Exxaro portfolio a mere 20% of the total prospect area, which contained iron-ore that outcropped onto the surface, allowing for low-cost openpit mining, probably initially by a contract miner.
Mayoko presented a near-term development opportunity in an emerging iron-ore province that was served by existing nearby logistics infrastructure.
The nearby heavy-haul railway line that the project would use terminated at the port of Pointe-Noire, where African Iron has been granted an allocation to establish a bulk-ore terminal to facilitate iron-ore exportation to both European and Eastern markets from early 2014.
The agreements for use of the State-owned rail and port network were being put in place with the government and five-million tons of the annual rail capacity had already been allocated.
"The willingness of the government to support us as far as infrastructure is concerned has been quite great," Nkosi said.
Adjoining Mayoko is a nigh thousand square kilometres of the Ngoubou-Ngoubou prospect that also forms part of the deal, which had been preceded by a five-year company study of iron-ore opportunities led by Exxaro's Brian van Rooyen.
Venter said Exxaro had found the African Iron deal the most favourable of 70 projects that had been screened globally.
JSE-listed Exxaro, a coal and mineral sands miner, already has a 20% interest in the Sishen Iron Ore Company, a subsidiary of the Anglo American-controlled Kumba Iron Ore, which operates the Sishen and Thabazimbi mines in South Africa.
Exxaro has issued bidder statement that outlines its February 14-deadlined offer of A$0.51 cash for each ASX-listed African Iron share, rising to A$0.57 cash if Exxaro gains a 75% interest.
Bank of America Merrill Lynch's Andrew Snow queried whether the 'leaking' of the deal to the media two days ahead of the official announcement had impacted on the efficacy of Exxaro's due diligence, and quipped that it would be great if "the Australian rugby team's backline was as 'leaky' as the Australian stock market".
A cause of the two-day official announcement delay, Exxaro said, was that certain shares were held in escrow and the spilling of the beans two days ahead of time was irrelevant, De Klerk said.
Mining Weekly Online was one of the publications able to break the story at a time when Exxaro was still refusing to comment on what it said was "speculation".
Venter said that Exxaro had met with African Iron's 200-strong team in RoC, which he anticipated would remain there should the company be successful in its takeover bid.
Should Exxaro obtain more than 90% shareholder acceptance, the company would be obliged in terms of ASX rules to make an offer to minorities and delist the company.
Cape Lambert is to receive A$72.2-million, based on A$0.57 an African Iron share, which generates a 209% return on the company's investment.
Cape Lambert also retains a A$1-a-ton royalty in the Mayoko project from the original sale agreement with African Iron.
African Iron board of directors have backed the Exxaro bid, provided there is not a superior proposal.
African Iron's projects are located in the Niari Prefecture 300 km north-east of Pointe-Noire on the Atlantic Ocean. Its key Mayoko project is a compliant mineral resource, consisting of a hematite cap of 55%-iron direct shipping ore and 41% beneficiable ore.
The emphasis on the Serra Sul iron ore mine comes as Guinea struggles to maintain foreign investment amid deepening political turmoil, labour unrest and a government review of mining contracts
Author: By Sabrina Lorenzi
Posted: Wednesday , 26 Sep 2012
RIO DE JANEIRO (REUTERS) -
Vale, the world's second-largest mining company, is likely to make its $19.5 billion Serra Sul iron ore mine project in Brazil a priority over a similar development in the West African nation of Guinea, a source with knowledge of the firm's strategy said. The emphasis on the project in the Amazon comes as Guinea, which holds rich deposits of iron ore and is the world's top supplier of the aluminum ore bauxite, struggles to maintain foreign investment amid deepening political turmoil, labor unrest and a government review of mining contracts. The granting in June of a so-called preliminary environmental license for the Sierra Sul project, which includes railway and port investments, means the development of the Simandou site in Guinea is less urgent, the source said on Tuesday. "All things considered, projects need to be prioritized," said the source, who asked not be named as his employer does not allow him to speak to the press. "The priority has become Serra Sul."
Serra Sul is an extension of Vale's giant Carajas iron, copper and nickel mining complex in Brazil's Para state. It is expected to have a capacity of 90 million tonnes a year, about 9 percent of current world iron-ore exports, helping maintain Vale's position as the No. 1 producer. Simandou, while holding enormous high-quality reserves, faces major political, commercial and transportation hurdles before it can be developed.
Guinea recently revised its mining code, raising the state's mandatory stake in mining projects to 35 percent from 15 percent and plans to change other clauses in the code after consultation with mining companies. "I believe it will be difficult for Vale to invest in both projects at the same time because it would require very high capital spending for the company," said Marcelo Aguiar, metals and mining company analyst with Goldman Sachs in Sao Paulo. "Vale investment in Simandou appears to have lost a bit of its urgency after getting the license for Serra Sul." Vale gained the rights to develop iron ore in Simandou in 2010 when it agreed to pay $2.5 billion for a 51 percent stake in the Guinea iron-ore mining operation of BSG Resources Ltd, the London-based mining group controlled by Israeli businessman Beny Stenmetz. A newspaper in Brazil reported on Sunday that BSG was preparing to sue investment bank BTG Pactual, which it accuses of misusing its role as an adviser to Guinea's government to win licenses for a holding company at BSG's expense. Guinea's mines minister Mohamed Lamine Fofana called BSG Resources threat to sue BTG "insulting" in an e-mailed response to questions from Reuters.
The Serra Sul mine is at the center of plans to boost Vale iron ore output by 40 percent to 460 million metric tonnes a year in 2017. Serra Sul and Carajas are two of the largest high-grade iron ore projects under development to meet soaring demand for iron ore from China. Vale produces more than a quarter of the world's sea borne iron ore exports of more than 1 billion tonnes a year. Work to gain the preliminary Serra Sul license took nearly a decade. Vale, though, has been re-evaluating its investment plans in the wake of a slowdown in China and sluggish growth in the United States, Europe and Japan. In late 2011, it cut planned 2012 spending 11 percent to $21.4 billion. As iron-ore prices fell to three year lows earlier this month, slashing billions from revenue, further cuts came under consideration.
© Thomson Reuters 2012 All rights reserved
Liberia
Resources giant BHP Billiton has increased its drive for African iron ore, a move that will allow it to diversify its reliance on Australian mineral stores in the longer term.

The bulk of BHP Billiton's iron ore production comes out of Australia, where the resources industry is currently fighting a proposed 40% tax on resources "super profits".

At the weekend it was reported that BHP Billiton has signed a landmark mineral development agreement with the government of Liberia.

The agreement is expected to pave the way for new iron ore operations in Liberia's Nimba, Bong, Grand Bassa and Margibi counties.

According to independent newspaper the Liberian Observer, some details of the agreement released by the government put BHP Billiton's total investment portfolios in the country at about $3bn.

Negotiations reportedly took 18 months to conclude.

The Australian newspaper reported that BHP Billiton was planning to develop an iron ore hub in West Africa.

It said BHP Billiton planned to combine development of its Nimba iron ore deposit in Guinea, on the Liberian border, with that of the four Liberian deposits it has been excavating.

Nimba is expected to cost more than $2bn to develop.

"The company believes the area is home to some of the world's richest deposits of iron ore and says it has parallels to the 1960s start-up of Western Australia's famed Pilbara iron ore region," the newspaper reported.

While there has been no direct connection between the Liberian deal and Australia's new tax regime, BHP Billiton has said the tax would force it to prioritise global investment opportunities ahead of those in Australia.

Mining groups have viewed the proposed new tax as the greatest sovereign risk facing their companies globally.(Source:

-Net Bridge | Mon, 14 Jun 2010 18:04

[

miningmx.com

]