The chemical inertness of tantalum makes it a valuable substance for laboratory equipment and a substitute for platinum, but its main use today is in tantalum capacitors in electronic equipment such as mobile phones, DVD players, video game systems and computers.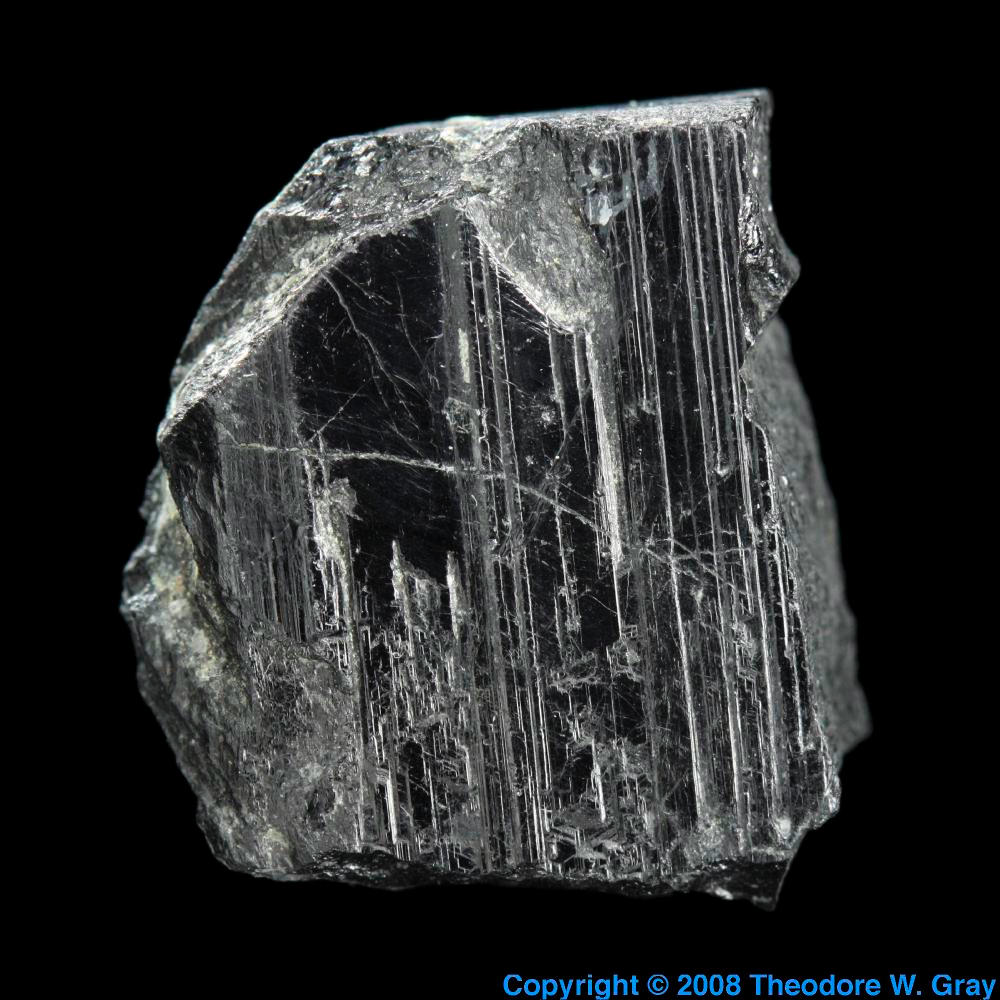 Tantalite - (

Mg

,

Fe

)(

Ta

,

Nb

)

2O6
Tantalum price: 12 months
According to recent data from the British Geological Survey, Brazil and Australia contributed by far the greatest proportion of the estimated 900t of tantalum produced in 2007, with Canada, China, Mozambique and Ethiopia making up much of the rest.
Since then, Talison has suspended production at its Wodgina mine in Australia, while Noventa's Marropino operation in Mozambique has gone the same way. To put this into perspective, Wodgina has an annual nameplate capacity of nearly 600t of tantalum oxide, while Talison's Greenbushes mine, also suspended, could add a further 450t. Little wonder then that the markets quickly fell into disarray once electronics manufacturers stopped buying new material and began running on their internal stocks.
All of the world's main tantalite mines are hosted in pegmatite ore bodies, including Wodgina, Greenbushes, Marropino and Bernic Lake in Canada.
A word should also be made about coltan, the pariah of the global tantalite industry. Essentially mixed tantalite and columbite (the name stemming from the previous use of 'columbium' for niobium), the principal sources are found in pegmatite ore bodies in countries such as the Democratic Republic of Congo, Rwanda, Burundi and other central African countries. Concerned by the reported sale of illegally mined coltan to fund insurgent militias in the region, the world's main tantalum and niobium users have embargoed its use since the turn of the century, with most sales apparently being made into China.
Despite its chemical properties of extreme durability, tensile strength and corrosion resistance, and its high melting temperature, tantalum is mainly used in the manufacture of electronic capacitors. Widely used in equipment such as mobile phones and laptops, tantalum-based capacitors have significant advantages over competitive materials in terms of their response times and light weight.
Other applications include the production of high-quality optical glass for camera lenses, in X-ray phosphors and in ink-jet cartridges as well as in more traditional products such as cutting tools and high-temperature alloys. Tantalum is also used in medicine in situations where bio-compatibility is essential, such as prosthetics and bone repair materials.
Roskill believes that recent mine closures have cut primary supply by some 40%, and that if demand begins to increase even modestly, there could be major supply shortfalls. That is not to say that there are no alternatives but they are being developed by junior companies that have struggled to raise funding over the past 18 months.
As Roskill points out, the leading contenders such as Gippsland's Abu Dabbab project in Egypt are already years behind their original commissioning dates, while the suspension of Noventa's Marropino mine in Mozambique has delayed development of the company's Morrua deposit there. (Source:
http://www.mining-technology.com/features/feature74139/
)
The largest single tantalum producer currently in operation, Companhia Industrial Fluminense's Mibra operation in Brazil