Major applications of zinc include galvanizing (55%), alloys (21%), brass and bronze (16%) miscellaneous (8%)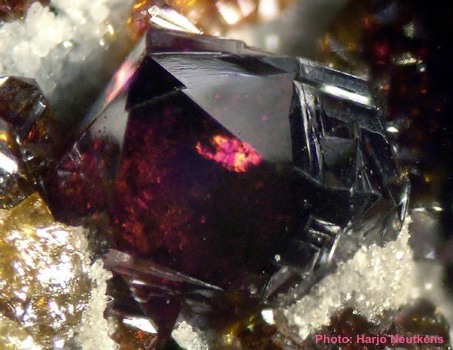 Click on
CHART
to view recent price trends
Links to zinc supply and demand
Global zinc output increased 4,2% in 2006 and is predicted to increase an additional 5% in 2007, according to figures released by the International Lead & Zinc Study Group, but Antaike, the Chinese state consultancy, predicted global output will rise more than 7%. There will still be a global shortfall of approximately 100,000 tonnes in 2007.
"Supply/demand conditions look increasingly positive for both zinc and lead in the medium-term, with increasing concern that there is insufficient new mine supply in the pipeline to replace several major closures," said Macquarie Commodities Research in January, 2014.
List of base metal stocks with latest financial data
Rank

Country

World Mine Production, By Country (Metric tons, zinc content of concentrate and direct shipping ore, unless otherwise specified)

1

China

3,100,000

2

Peru

1,509,129

3

Australia

1,290,000

4

United States

736,000

5

Canada

698,901

6

India

695,000

7

Kazakhstan

480,000

8

Bolivia

421,721

9

Mexico

390,000

10

Ireland

385,670

11

Russian Federation

225,000

12

Sweden

192,538

13

Brazil

174,000

14

Iran, Islamic Republic Of

100,000

15

Poland

100,000

16

Morocco

98,000

17

Turkey

76,000

18

Mongolia

72,000

19

Korea, Democratic People's Republic Of

65,000

20

Viet Nam

45,000

21

Namibia

38,300

22

Honduras

36,370

23

Thailand

34,000

24

Macedonia, The Former Yugoslav Republic Of

32,000

25

Finland

30,233

26

Argentina

30,000

27

South Africa

28,159

28

Chile

27,801

29

Greece

18,126

30

Congo, The Democratic Republic Of The

16,000

31

Bulgaria

12,000

32

Philippines

10,035

33

Spain

6,500

34

Saudi Arabia

4,500

35

Korea, Republic Of

4,000

36

Armenia

3,900

37

Bosnia and Herzegovina

2,000

38

Serbia

1,000

39

Lao People's Democratic Republic

1,000

40

Portugal

501

41

Myanmar

45
Links to major companies mining lead and zinc
China is both the world's largest zinc producer and consumer. China's zinc output was 3,15 million metric tonnes in 2006, up 16,31% from the previous year, which was due to improved production techniques and rising global prices, according to the China Nonferrous Metals Industry Association. China's output accounted for approximately 30% of the world's total, ranking the world's top producer for 15 consecutive years. Antaike, a state-owned nonferrous metals industry consultancy, predicts China's zinc output will rise 400,000 metric tonnes in 2007 to 3,55 million metric tonnes.
China's zinc consumption is set to rise 10% to 3,7 million or 3,8 million tonnes, according to Antaike. 2006 demand was around 3,4 million to 3,5 million metric tonnes. It is expected that China's growing zinc capacity will affect global prices and that China will become a net zinc exporter in one or two years time.
China's expanded zinc capacity will reach optimum capacity in 2007, while the number of new zinc projects is predicted to decrease. Three hundred and thirteen zinc mining projects were under construction or expansion in 2006, with 218 newly constructed. Most of the new projects were in Inner Mongolia, Yunnan Province, Hunan Province and Gansu Province.
Glencore mined 1.4 million tonnes in 2013 and expected it to rise to 1.6 million tonnes by 2016, making it the leading producer globally. Its smelter production was ~1.36 million tonnes.
Teck Cominco Ltd

(Canadian,

NYSE:TCK; TSX:TCK-A

)

operates the

Red Dog zinc and lead mine

in Alaska, the largest zinc mine in the world, under an agreement with the NANA Regional Corporation Inc., and is a 22,5% shareholder in the

Antamina copper and zinc mine

in Peru, which is the world's seventh largest zinc concentrate producer. The company also operates the

Pend Oreille zinc mine

in Washington, USA. Teck Cominco also produces refined zinc, lead and specialty metals from its Trail metallurgical complex in British Columbia. Zinc production is

approximately 295,000 tonnes of zinc metal per year

.

Proven reserves at Red Dog are 19,500,000 t at 20,5% Zn; at Antamina 76,000,000 t at 1,4% Zn and at Pend Oreille 4,300,000 t at 7,1% Zn.
BHP Billiton (NYSE:BHP) operates the

Antamina mine

, Peru (33,75%) producing copper and zinc concentrates and the

Cannington

mine

, Australia (100%) producing lead and zinc concentrates with high silver content.

Cannington is the world's largest and lowest cost single mine producer of both silver and lead.
Zinifex Ltd

(Australian,

ASX:

ZFX

)

mines in Australia at the

open cut

Century Mine

(lead and zinc concentrates) in Queensland and the

Rosebery Mine

in Tasmania (zinc, lead, silver, gold and copper.)

The company owns four primary smelters: the Hobart zinc smelter in Tasmania, the Port Pirie lead and zinc smelter in South Australia, the Budel zinc smelter in the Netherlands, and a zinc smelter in Clarksville, Tennessee, in the United States. Century mine produced

520,327 tonnes of zinc metal in concentrate in 2003.

Zinifex and Belgian metals group

Umicore

agreed in April 2007 to combine their $4 billion worth of smelting assets into a company to be called Nyrstar. It is expected to list on the Euronext exchange, incorporated in Belgium and headquartered in London.

As the world's biggest zinc metal producer, Nyrstar will produce about 1,2 million metric tons of zinc and zinc alloys annually, or about 10% of the world supply.

In May, 2007,

asubsidiary of Zinifex Ltd, Zinifex Canadian Enterprises Ltd, acquired 95 per cent of Canada's Wolfden Resources Inc, which has projects in the Nanavut territory of Canada, including the Izok and High Lake copper, zinc, gold and silver deposits,
Geology
Perkoa is a
volcanogenic massive sulphide (VMS) deposit.
Gécamines
(La Générale des Carrières et des Mines), the Congolese state-owned mining company, owns the

Kipushi zinc mine

.
At the height of production, in the late 1980s, Kipushi produced 143,000 tonnes of zinc and 43,000 tonnes of copper. Mining at Kipushi was stopped in 1993 when the government of Mobutu Sese Seko ran out of funds. The mine has 17 million tonnes of ore, with 2,83 million tonnes of zinc and nearly 400,000 tonnes of copper. Gecamines has invited bids to restart the mine despite South African miner Exxaro Resources, formerly Kumba Resources, and Canada's First Quantum Minerals claim to rights to the project.
United Resources
won the
tender to develop the deposit and will invest up to $400m in the project, Gecamines MD Paul Fortin, announced in February,2007. United Resources, a group of financial companies, won the tender because it offered Gecamines a 37% stake in the project. South Africa's Exxaro Resources and First Quantum Minerals have taken the matter to court in Belgium.
A Belgian court ruled on 23 March, 2007, that Congolese mining company Gecamines suspend its tender for investors to develop the Kiphusi zinc deposit, in the Democratic Republic of Congo, paving the way for Exxaro Resources and First Quantum to file lawsuits, that could run into millions of dollars, against the State-owned firm. Exxaro and First Quantum could sue Gecamines on the merits of the case and request the enforcement of the agreements.
Largely stratiform Zn-Pb (Cu-Ag) sulphide mineralization of the

Rosh Pinah-type

occurs in the continental Port Nolloth Zone of the Gariep Belt. The Rosh Pinah ore body shows substantial hydrothermal vent-related carbonatization and brecciation in the footwall, indicating a proximal position of the exhalative facies. Textural, isotopic and geochemical evidence indicates replacement of the host sediments during early diagenesis, during which feldspathic arenite was silicified and limestone dolomitized by an overall reducing, mineralizing fluid. Starvation of the Rosh Pinah graben during a climatically controlled Neoproterozoic sea level drop is proposed to have created the necessary redox barrier for massive sulphide precipitation to occur near the sediment-seawater interface. Rosh Pinah lies close to the vent system and later underwent upper greenschist facies metamorphism.
Skorpion Zinc

is a non-sulphide zinc deposit owned by Ambase Exploration (Namibia) (Pty) Ltd, which is located in the southern part of the Namib Desert, approximately 40 km north of the Orange River. The so-called Skorpion belt of zinc-lead copper-barite prospects is hosted by volcano-sedimentary rocks of the Gariep Complex, northwest of Rosh Pinah. The Skorpion zinc deposit represents an initial rift phase with crustal extension and strong vertical tectonics, associated with subaqueous, mixed siliciclastic-carbonate sedimentation. It is a shallow subhorizontal body comprising secondary zinc silicate and carbonate minerals like smithsonite, hemimorphite, hydrozincite and sauconite.




Supergene ore-forming processes at Skorpion appear to involve wallrock-replacement as well as saprolitic accumulations and minor in-situ replacement. Mining is open cast-type and the unusual zinc-silicate and carbonate ore is treated by direct acid leach, solid liquid separation, a unique zinc solvent extraction and electro-winning to produce high-purity zinc on site at low cost. (Geological Survey of Namibia)